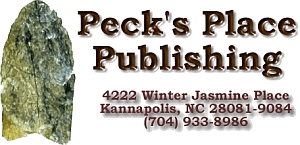 Rodney Peck has written several books and over two hundred articles on archaeology and the Native Americans.
The Central States Archaeological Societies
CHAPA1
- The Who's Who of Historic and Prehistoric Artifact Collectors Premier Edition
The Chesopiean; a Journal of North AmericanArchaeology
http://www.arrowheadtshirts.com/
Arrowhead Tee Shirts for Lovers of Arrowheads, Projectile Points, and Artifacts! 17 Original T Shirt Designs with caches of Arrowheads, Artifacts, Axes, and Projectile Points!
http://www.artifactgrading.com/
The IAGA is the premiere artifact grading service for establishing the grade of your artifact based assets.
---
---
---
Of Interest non-Relic Related
Living Your Best Life" is a Personal Development Program that Provides Mentoring and Coaching in various areas of your life. Our Program is Designed to Assist in Planning and Setting Life Goals.
Wedding Photography by A Photo Reflection. Specializing in Wedding's, Sports, Portraits, and Model photography in Indiana, Kentucky and Michigan. Call A Photo Reflection for your photography needs.
The college search and application process can be a complicated and complex experience. James P. Fadely, Ph.D., has worked successfully with students and their families for the past decade in navigating the process and finding a good-fit college. If you are seeking a partner in the college search and application process, please consider the services offered by Fadely College Counseling LLC.

Central States Archaeological Society: http://www.csasi.org

Let 'Ketchum in the Keys' help you open the doors to your life in the Florida Keys. Now is the time to purchase your piece of Paradise.Call Pat Ketchum at 305-923-9424


Double J Stables & Horsemans Campgrounds located off the Northeastern corner of Mammoth Cave National Park offering 70 miles of beautiful scenic trails. We offer water and electric sites as well as rustic sites. For the riders, we offer stalls, turn out area, picketing or pens for your horses